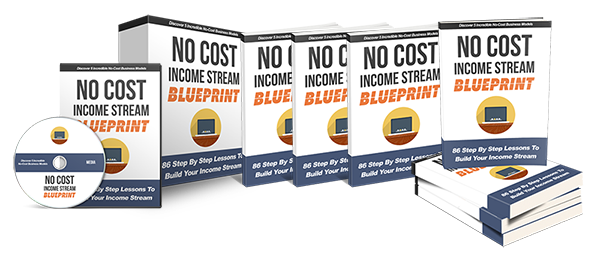 When it comes to affiliate marketing, I'm sure you would make more sales, as well as to make as much as possible from each sale as that is how you will maximize your earnings from the traffic you're sending. So today, I'd like to share with you these seven tips on how to make more money as an affiliate marketer.
1. Don't just promote your affiliate product as an, individual, standalone product. Instead, market it as part of a larger package or combo set. You can also bundle different affiliate products that are related as one larger package to maximize your earnings.
2. Browse through all the products that cover the same topic, and choose the product(s) that have the best conversions (visible on some affiliate networks like W+ and JVZoo) and affiliate commission. Quite obviously, the bigger the percentage of the affiliate commission, the more money you will make per sale.
3. While you could also look for higher priced affiliate products to promote, you do need to make sure that the prices are also reasonable that people are actually willing to pay. That means finding quality products at an appropriate, fair price. Although you will make more money per sale for higher priced products, you could possibly make more from many more sales at a lower price point that will make up for it. Hence you do need to experiment to find the optimum price point for each product. 🙂
4. Get people to join your email list when they buy your affiliate product, so that you can sell them something later. This is very simply, building your buyers' list. Most people that buy from you are going to remember you well, so if you get them to sign up through your email list, you'll be able to promote to them again each time you have a new product. That's the power of list building anyway.
5. Get people to sign up for a monthly subscription service instead of just buying a one-time, standalone affiliate product. If you can get someone to pay monthly rather than just a one-time price, and you can get build a passive income from commissions of that monthly subscription price, and you could very well make a lot more money in the long run.
6. Try to include some upsells to your buyers after they have purchased. If you can find an affiliate product that has a sales funnel with various price points, you will have a better chance of making more money per sale, once your buyer has purchased the front-end product. You can advertise the cheaper core product and then upsell products with more features at a higher price so that you can maximize your earnings.

7. Minimize returns and refunds by making sure that your customers are happy after they have purchased something through you. Yes, even though you're just the affiliate middleman, but you will find that customers tend to approach you quite a fair bit since they would have purchased the product through your site and links. You can offer them some bonus materials for free or anything else that would complement their product purchase, to help make sure that they are thoroughly satisfied after the purchase and to minimize the chances of them canceling and refunding.
If you're keen on learning more about these 7 Ways to Make More Money as an Affiliate Marketer, do check out the No Cost Income Stream Blueprint course here: