Wealth Abundance Mindset PLR
by Tiffany Lambert:
How To Generate Actual Wealth
Online With A Wealthy Mindset
You might already have heard about positive thinking, wealth of the mind, and other self-improvement topics. But what you are primarily interested in here is mainly how to make money online, and how to scale it up to more than just a full-time income. So don't be surprised if I were to tell you that, your mindset makes ALL the difference! Wealth truly begins in the mind, for if you have a negative mindset filled with self-doubt, you could literally be failing yourself before even having a chance to succeed. So here's a brand new PLR pack called The Wealth Abundance Mindset PLR, just released by one of the best PLR producers in the market, Tiffany Lambert.
Besides using it to enrich your own mindset, this is also an evergreen, cross-niche that will appeal to both internet marketers and self improvement fans alike. Thus you will have a huge, broad market to sell to. So let's take a closer look at this pack and see how it can help you out in your business.

The author Tiffany Lambert of PLRMiniMart.com is no stranger to the PLR market. Having been a ghostwriter to several IM gurus in the past, she's now a top-notch PLR producer whose writing skills, content quality, and ability to connect with her audience are top-notch among the marketers I've seen online thus far. In other words, she has a flair for writing and producing great content that connects with you and refreshes your mind. This makes editing and rewriting her PLR a lot simpler than for others.

Let's take a look and see you get in this The Wealth Abundance Mindset PLR:

Wealth Abundance Mindset PLR Front-End:
This 30-page, 6-report pack is all brand new content and includes the following items:
Report #1: Being Afraid to Ask for Money

This 5-page, 2,181-word report starts with a short introduction and then covers the following:
– Understanding the Value of Information
– There Will Always Be Freebie Seekers
– Know Where to Direct Tire Kickers
– The Problem Is Similar to Asking for a Raise
– Start Out Small and Level Up
Report #2: Do You Feel Worthy of Being Paid for Advice?

This 5-page, 2,155-word report starts with a short introduction and then covers the following:
– You Don't Have to Be an Expert to Earn Money
– Don't Overestimate What You Can Do for Others
– Has Your Past Impeded Your Feelings of Worth?
– Put Your Focus on Helping Others
– Success Doesn't Require You to Suffer
Report #3: Do You Feel Guilty About Success?

This 5+ page, 2,184-word report starts with a short introduction and then covers the following:
– Feeling Guilty Doesn't Serve Your Customers' Best Interests
– Everybody Has Hardships
– Beware of Chronic Freebie Seekers
– To Alleviate Guilt, Serve Your Audience Well
– Were You Raised with an Entrepreneurial Spirit?
Report #4: Cultivating an Abundant Money Mindset

This 5-page, 2,151-word report starts with a short introduction and then covers the following:
– Recognize Negative Mindset Traits You May Foster
– Consider What Wealth Mentality You're Lacking
– Leveling Up Your Money Mindset
– Backup Plans Are for Those Planning to Fail
– Where Is Your Mental Energy Best Spent to Attract Wealth?
Report #5: Setting Career and Personal Financial Goals

This 5+ page, 2,148-word report starts with a short introduction and then covers the following:
– The Two Reasons You Pursue Success
– Minimum Personal Financial Goals
– Ultimate Personal Financial Goals
– Setting Personal Goals and Achieving Them
– Setting Career Financial Goals and Achieving Them
Report #6: Adopting a Low Risk Wealth Mindset

This 5+ page, 2,158-word report starts with a short introduction and then covers the following:
– Don't Spend More Than You Should
– Analyze Purchases to Avoid Financial Mistakes
– Use Everything You Buy or Don't Buy at All
– Create Products That Will Convert
– Diversify Your Earnings to Keep Risk at Bay
Wealth Abundance Mindset PLR One-Time Offer:
You will receive 55 PLR Articles that are perfect for blogging, list communications, social networking posts, or to package up together into reports. 
5 Lucrative Non IM Niches – 566 words

6 Niches That Are Hot on Social Networks – 417 words

Combining Niches to Maximize Profit Potential – 451 words

Narrow Niche Domination – 418 words

High Ticket Versus Volume Niche Selection – 433 words

Sneaky Way to Find Top Performing JV Partners – 479 words

7 Things to Send JVs to Get Them Onboard – 497 words

Why More Marketers Are Offering 100% Commissions – 443 words

Minimize Your Risk of Refunds with These 5 Tips – 414 words

Don't Make JV Promises You Can't Keep – 453 words

Using Your Download Page for Additional Profits – 430 words

Backend Sales Strategy Tips – 406 words

How to Make Money Off a $7 Product – 440 words

Brainstorming a Successful Sales Funnel – 461 words

Perfecting the Launch Process for Increased Profits – 428 words

What to Put in a Profit-Pulling Email Series – 403 words

How Often Should You Email Promo Material? – 428 words

The Hands-Off Profit Potential of Software and Plugins – 408 words

Could Coaching Bring in More Money Than Products? – 409 words

Individual Coaching Versus Group Coaching Profits – 407 words

How to Host a Challenge and Maximize Profits – 414 words

Should You Be in the Internet Marketing Niche? – 422 words 

Making Money Off eBooks and Reports – 403 words

Do Customers Prefer Video or Text Courses? – 414 words

Building a Reputation as a Powerful Affiliate – 459 words

Bonus Creation That Catapults You to Leaderboard Domination – 407 words

The Best Way to Pick Products as an Affiliate – 414 words

Never Put All Your Eggs in One Basket – 435 words

Tips on Creating Customer Loyalty for Future Sales – 427 words

Should You Hire a JV Manager for Your Launch? – 404 words

What Does a JV Manager Do for You? – 420 words

Best Practices for Profitable List Building – 429 words

Creating a Welcome Email That Makes Money – 400 words

Pinterest Profit Niches – 437 words

Facebook Networking Versus Paid Advertising – 412 words

Unboxing Affiliate Profits – 425 words

Selling PLR Rights to Your Products – 411 words

Are PLR Stores a Viable Way to Make Money? – 422 words

Scheduling Profits on Autopilot – 458 words

Nobody Expects a Perfect Expert – 417 words

Figuring Out the Perfect Launch Date and Time – 419 words

Push Through Shiny New Object Syndrome to Profits – 436 words

Fighting the Stigma of Failure – 412 words

Putting Profit Tasks First During Time Management – 418 words

Using Kindle for Niche Branding and Profits – 418 words

Making Wise Investments in Tools to Further Your Business – 440 words

Should You Be Running Solo Ads for Your Business? – 436 words

How to Know If a Membership Site Is Right for You – 405 words

Recurring Income Options – 438 words

Ridding Your Work Time of Distractions – 402 words

How Self Doubt Sabotages Your Financial Success – 440 words

The Importance of Images in Organic Traffic Generation – 415 words

Repurpose Your Content to Save and Make Money – 412 words

How to Know When to Cut a Business or Niche Loose – 429 words

A Better Way to Use Webinars for Profits – 422 words
4 New Bonuses Specially
For Readers Here Only
Also as a special BONUS for buying Tiffany's The Wealth Abundance Mindset PLR through this site, here are 4 additional Bonuses that will help you enrich your mind further to make more profits.
Bonus #1: The $100/Day Amazon Niche Marketer Package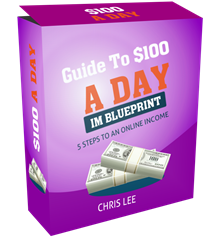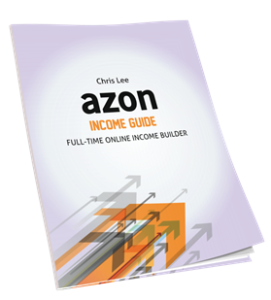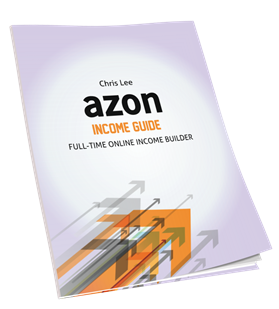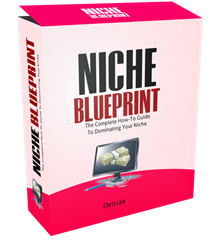 BONUS #2: The Organized Mind Package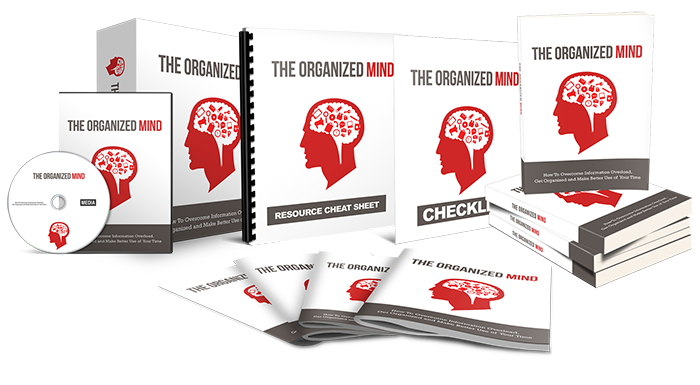 So what will you learn in this package?
What you can do to remove information overload
How to easily remove some of your stressors
Find out how you can work more efficiently
Developing positive habits
Making better use of the time you have
Reducing the time that you waste everyday
Why it's crucial that you organize parts of your life
How to guard your time effectively from those who don't deserve it!
BONUS #3: The Entrepreneurial Success Mindset Package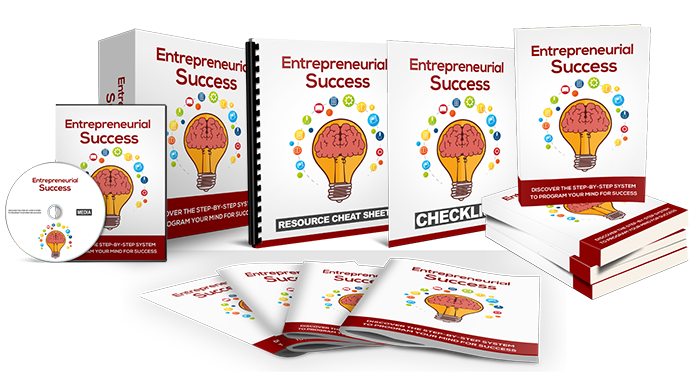 So what will you learn in this package?
You will learn what it takes to be a successful entrepreneur and how important having the right idea is

You get to evaluate your personal attributes and decide which type of business suits you the most to maximize your success

A chance to discover the secrets that successful entrepreneurs have known for decades and that only those that study their work from cover to cover have been able to learn

If you have always wanted to be an entrepreneur you have stopped in the past, held back by fears, negativity or lack of knowledge, then this is the perfect package for you

In short, you'll be ready to take your good ideas and run with it, so that within a few short months or years you'll be able to quit your job, have financial independence and live the life that you truly want

This guide is written in an easy-to-understand, step-by-step manner for anyone to follow with ample screenshots and images. Besides you, your customers will love it too!
Bonus #4: The Healthy Business, Healthy Life Package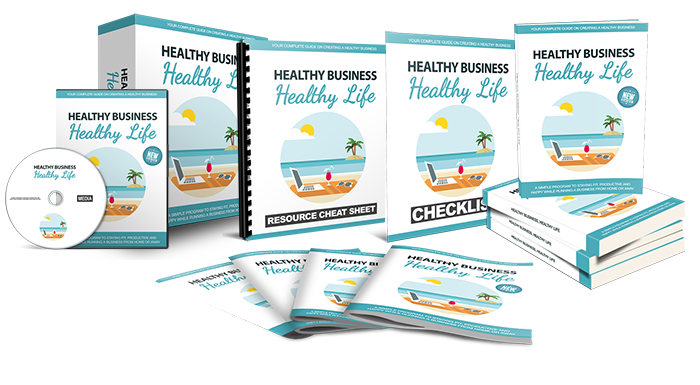 In this new package "Healthy Business, Healthy Life", you will learn how to balance your lifestyle and health for optimum success in your business. The optimum combination of wealth and health in which you will learn:
What lifestyle design is and what it has to do with your health and your business

How to apply discipline and structure when you have none

How to avoid cabin fever

How to manage your workflow and communicate with your clients and customers

How to fit the right diet and training regime in around your work

How to sleep better and see this impact on your productivity

How to incorporate travel and spending time outside into your work

How to work from home with your family still there

How to transition to working for yourself

How to generate passive income
The Healthy Business, Healthy Life package includes the following:
The Healthy Business, Healthy Life eBook
FAST-ACTION BONUS #1: Checklist
FAST-ACTION BONUS#2: Resource Cheat Sheet
FAST-ACTION BONUS#3: Mindmap
So to summarize, I would say that Tiffany's latest The Wealth Abundance Mindset PLR is a great niche package to add to your collection for you to use yourself, as well as to market to other marketers. The topic of a wealthy mindset has broad appeal to both the internet marketing and self-improvement niches. The only thing left for you to do, as with all PLR products, is for you to actually setup your PLR content diligently in order to make any money from it.