How To Profit From
The Video Gaming Niche 
My favorite PLR producer, Tiffany Lambert of PLRMiniMart.com, has just released her latest PLR pack in collaboration with her second son Shawn in the video games niche once again: Video Games PLR
This is actually her 2nd release of a PLR pack in the popular video games niche (the 1st being with her eldest son Dylan last year, here's my earlier review, though it's just FYI as it's no longer live).
Once again, this is a very timely niche indeed for the year-end holiday season. Being quite a gamer myself (when I can find the time to play LOL) , I would say there's no better time of the year for us gamers to stock up on all those games we've been longing to play during these holidays. Or at least for the satisfaction of collecting those games first and playing them later when time allows LOL… 🙂

So let's take a closer look at this pack and see how it can help you out…
For those of you who don't know her, Tiffany is a long-time authority in the online PLR market. Ghostwriter to several IM gurus in her earlier years, she's now a top-notch PLR producer whose content, quality, and ability to connect with her audience really make her stand out compared to many other PLR providers out there.
Need a sample? Check out this sample review for Grand Theft Auto V that you can download that here. 

Tiffany and Shawn have both created a great package here of 20 "done for you" product reviews of the latest video games that are hot sellers (as of December 2016). Being a gamer myself, yes I can say these are very much in-demand games that I'd love to play them all day long if only I could find a little more time….;)
Here's the list of games in the Front End:
Pokemon Sun and Moon

TitanFall 2

Final Fantasy XV

Madden NFL 17

Battlefield 1

Call of Duty: Infinite Warfare

The Last Guardian

Forza Horizon 3

Just Dance 2017

FIFA 17

Minecraft Xbox 1

The Elder Scrolls V: Skyrim Special Edition

Watch Dogs 2

Super Mario Maker 3DS 

NBA 2K 17

Rocket League Collector's Edition

The Last of Us

Dishonored 2 Limited Edition

Gears of War 4

Overwatch Origins Edition

Each of these reviews discusses the game in detail, complete with specs and concepts your gaming audience will love.
All you have to do is include your affiliate link when you set them up, and you're good to go!
This is a pretty good mix of games, which had to be assembled by a gamer too. That's Shawn, who helped recommend these hot and engaging games.
Most of the games have more than one console option available, such as PS4, XBox, PC, etc. 
Inside your downloads, you'll also get a product links file with the link to the product so you can quickly get your affiliate links set up.

One Time Offer: Bundle of 35
Additional Reviews
for Accessories, Console Bundles,
Pre-Releases,
Virtual Reality Items and More!
This one time offer was contributed mainly by mummy Tiffany, and you will get an additional 35 reviews covering a good mixture of gaming accessories, console bundles, pre-releases, VR (Virtual Reality) and more:

Playstation 4 Slim 500GB Console Uncharted Bundle

DualShock 4 Wireless Controller for PlayStation 4

Xbox Wireless Controller

1 Year Playstation Plus Membership

Xbox One 500GB Console Battlefield Bundle

$50 PlayStation Store Gift Card

Xbox Live 12 Month Gold Membership

PlayStation Gold Wireless Headsets

Turtle Beach Earforce XO One Amplified Headsets

Oculus Rift Virtual Reality Headset

AuraVisor All Virtual Reality Goggles Headset

Samsung Gear VR

HTC Vive Virtual Reality System

Power A Charge and Display Station for PS VR

PlayStation VR Deluxe Carrying Case

Wireless Bluetooth Gamepad Remote Controller

Batman Arkham PlayStation VR

PSVR Until Dawn Rush of Blood PS VR

Eagle Flight PS VR

PSVR DriveClub

RIGS Mechanized Combat League PS VR

Worlds PS VR

PSVR Battlezone

Oculus Touch

VirZOOM Virtual Reality Exercise Bike and Games

Resident Evil 7: Biohazard Deluxe Edition

Moto Racer 4

Fate/EXTELLA: The Umbral Star

Urban Empire

Digimon World: Next Order

Hitman: The Complete First Season

Kingdom Hearts HD 2.8 Final Chapter Prologue

Tales of Berseria

Yakuza 0

Super Mario Maker Console Deluxe Set – Nintendo Wii U
 3 New Bonuses Specially
For Readers Here Only
Bonus#2: The Warrior Marketer Package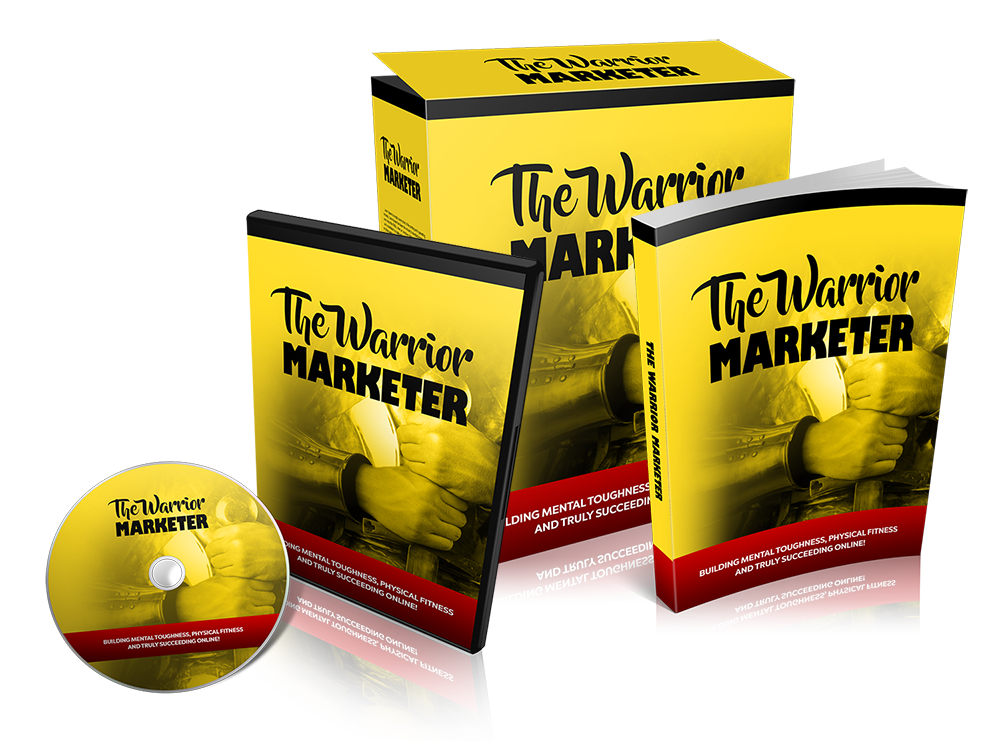 Here's exactly what you will learn in this package:
Discover The Best Weight Loss and Fitness Strategies For Online Marketers
How to Cope With Failure and Keep Heading Towards Success
Simple Techniques To Give You Six Pack Abs
Learn To Manage Your Time and Money Super Effectively
The Real Secret You Must Know For Making Money Online
Learn When You Should You Actually Quit Your Day Job
Using The Power of Networking To Boost Your Online Income
How to Model Other Marketers So You're Successful
Proper Goal Setting So That You Stay Motivated
Dealing with Slip Ups and Loss of Motivation
Techniques to De-stress and Maintain Balance In Life
And Much, Much More.
Bonus#3: The PLR Profits Superpack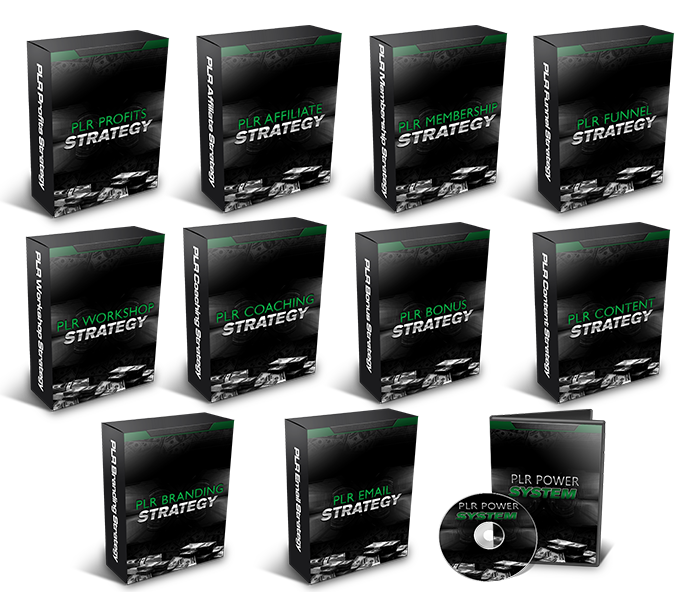 This is a complete 11-module package that even comes with full PLR rights for you to edit, rebrand and sell as your own product! But frankly, what I think is more important for you is to USE it and learn how to make more profits with the PLR you are investing in right here… 🙂
So to summarize, I would say Video Games PLR is a great niche package to add to your collection as an affiliate marketer, though you do need to take quick action to make money from it, as this is a time-sensitive niche (where new games are released fairly quickly like movies).
Make sure you customize your content before putting it up, so that you would be in a unique position to make more Amazon commissions as an affiliate marketer in the video games niche.