Tiffany Lambert's Writing
So what is this Writing Productivity Challenge all about? If you've been doing online marketing for any length of time, you will probably have realized how important it is to be able to write quality content productively. Now, the main problems you will probably face (which I still do! :p) are probably:

A lack of focus and too much distractions


Writer's block: so much to write or where and how do I start

A lack of time
So here's the best news: If you haven't heard of one of my mentors, Tiffany Lambert, well, she is one of the best writers in the online marketing world today. You can see it in her PLR products and even much earlier during her ghostwriting days. She has just recently launched her 20-Day Writing Productivity Challenge which is now live since Jan 2.
The best part is, you can actually sign up anytime now or even later, even if its June or even January next year. Once the challenge is completed, you will always have full access to the 20-Day lessons and full guidance from Tiffany herself, and you can even learn from the participation of others in the blog-based lessons.
What's going to be covered in this challenge?
Hence its name, this challenge will teach you how to both write and rewrite content quickly and productively. You get to benefit from Tiffany's expertise and experience in this area that she does best, which is writing quality content tha connects with her audience.

Tiffany, who is well known for the unique quality of her PLR content, will be covering the following topics over 20 days in a series of lessons in her private blog. Here's the full schedule from her sales page:

Week 1: Techniques and Tips
I want to start by sharing the skills I use in my own toolbox to research, organize and write faster without fail every day. Here's what we'll be learning and doing this week:
Day 1: Identify and Eliminate Distractions 
Day 2: Pushing Past Writer's Block
Day 3: Quick Research for Content Ideas
Day 4: Outlining for Faster Content Creation
Day 5: Adding Depth to Your Writing
Week 2: Writing eBooks and Sales Copy
By the end of this week, you should have a 20-page eBook and a 5-page sales copy. Of course, you'll go at your own pace if you need to work slower – so don't panic. The first time, you'll be slower – but then as you repeat the lessons, you'll pick up speed. 
Each day this week, we'll work on the eBook and sales copy combined. Here's what we'll be doing in addition to writing the eBook:
Day 6: Conducting a Competitive Copy Analysis
Day 7: Niche Stats Research 
Day 8: Learning Common Copy Elements that Speed Up Output
Day 9: Crafting the Right Storyline (Yours and Theirs)
Day 10: Editing and Matching Images with Your Content
Week 3: Generating Email Autoresponder Campaigns
This is the week when we do one of the most important aspects of online marketing – create the content that helps us build a list, presell our products, and connect to our audience. 
During this week, we will create a 5-page report and 5-day email series doing the following:
Day 11: Write a Presell Freebie for the eBook You Wrote (or Opt in Report – Your Choice)
Day 12: Learn How to Create Tip and Tease Emails
Day 13: Practice the Art of Built in Value Lesson Emails
Day 14: See What Short Sharing Emails Are All About
Day 15: Choose Between Solo or Multi Topic Emails
Week 4: Blog and Social Network Content Sharing
When you have social media accounts, it's a bad idea to just spam them with links every day. You need content that makes people want to stay connected to you on these sites. So during this week, here's what we'll cover:
Day 16: Creating a List of Weekly Go To Topics for Your Niche
Day 17: Writing Quick Review Blog Posts
Day 18: Crafting a Fast How To or Tip Tutorial
Day 19: Whipping Up Some Motivating Content to Wow Your Audience
Day 20: Direct Content Creation for Facebook
So as you can see, this is a full-blown course where at the end of the 20 days, you will have accomplished the following:

written a 20-page eBook

a 5-page sales letter

a 5-page report for your optins

a 5-part email series for your autoresponder

3 different styles of blog posts, and

the ability to share and connect on social networking sites.

Now, to summarize once again, although the 20-Day Writing Productivity Challenge has been live since this year Jan 2, once you've signed up, just hop right in and join Tiffany and the other participants!

Special Writing Productivity
Challenge Bonus for My Readers



As a special BONUS for signing up for Tiffany's 20-Day Writing Productivity Challenge through my site, here are 7 additional Bonuses that will help you write new content and rewrite your PLR even more productively and effectively:

Bonus #1: Free Challenge on How to Create a Challenge Itself
Launching in February, this is Tiffany's response due to popular demand from her participants. You will learn behind-the-scenes how to actually create and host a challenge itself to your clients and followers. It's quite like a mini coaching program too, if you were to call it that way. 🙂
Bonus #2: Writing Schedule for Niche Sites

Launching later in February too, Tiffany will be providing another bonus after this challenge, which is a writing schedule for niche sites. This bonus will come in handy for any of your needs in info product development, affiliate promotions, freebie and opt in creations, email autoresponders, blog posts and social networking. 
Bonus #3: The $100/Day Amazon Niche Marketer Package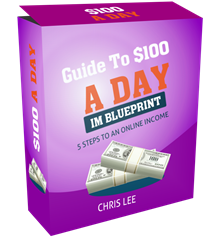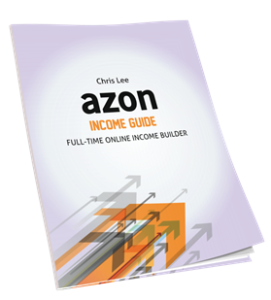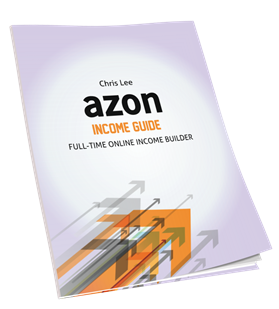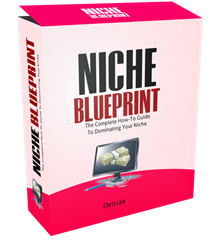 Bonus #4: My Guidance and Notes From The Writing Productivity Challenge Itself

As I have also signed up for this challenge myself, you will also be able to reach me and benefit from my notes and guidance throughout this Writing Challenge itself.
Bonus #5: The Healthy Business, Healthy Life Package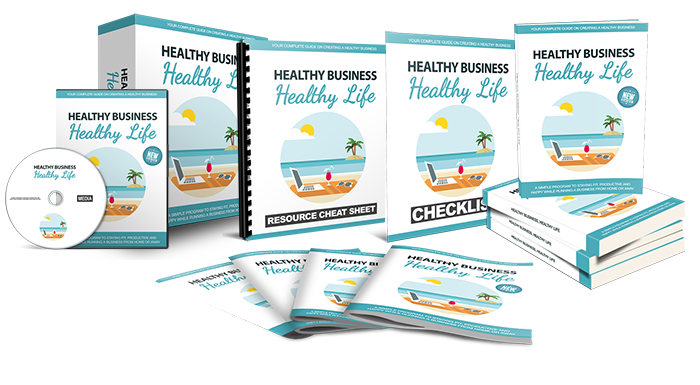 In this new package "Healthy Business, Healthy Life", you will learn how to balance your lifestyle and health for optimum success in your business. The optimum combination of wealth and health in which you will learn:
What lifestyle design is and what it has to do with your health and your business

How to apply discipline and structure when you have none

How to avoid cabin fever

How to manage your workflow and communicate with your clients and customers

How to fit the right diet and training regime in around your work

How to sleep better and see this impact on your productivity

How to incorporate travel and spending time outside into your work

How to work from home with your family still there

How to transition to working for yourself

How to generate passive income
The Healthy Business, Healthy Life package includes the following:
The Healthy Business, Healthy Life eBook
FAST-ACTION BONUS #1: Checklist
FAST-ACTION BONUS#2: Resource Cheat Sheet
FAST-ACTION BONUS#3: Mindmap
Bonus#6: The Warrior Marketer Package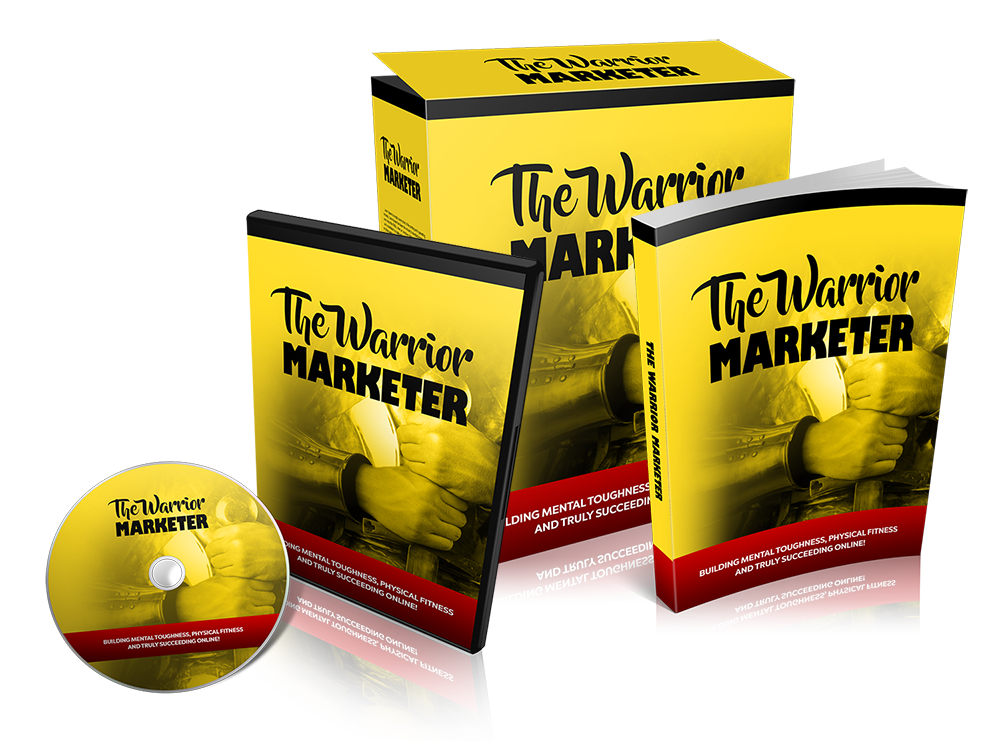 Here's exactly what you will learn in this package:
Discover The Best Weight Loss and Fitness Strategies For Online Marketers
How to Cope With Failure and Keep Heading Towards Success
Simple Techniques To Give You Six Pack Abs
Learn To Manage Your Time and Money Super Effectively
The Real Secret You Must Know For Making Money Online
Learn When You Should You Actually Quit Your Day Job
Using The Power of Networking To Boost Your Online Income
How to Model Other Marketers So You're Successful
Proper Goal Setting So That You Stay Motivated
Dealing with Slip Ups and Loss of Motivation
Techniques to De-stress and Maintain Balance In Life
And Much, Much More.
Bonus#7: The PLR Profits Superpack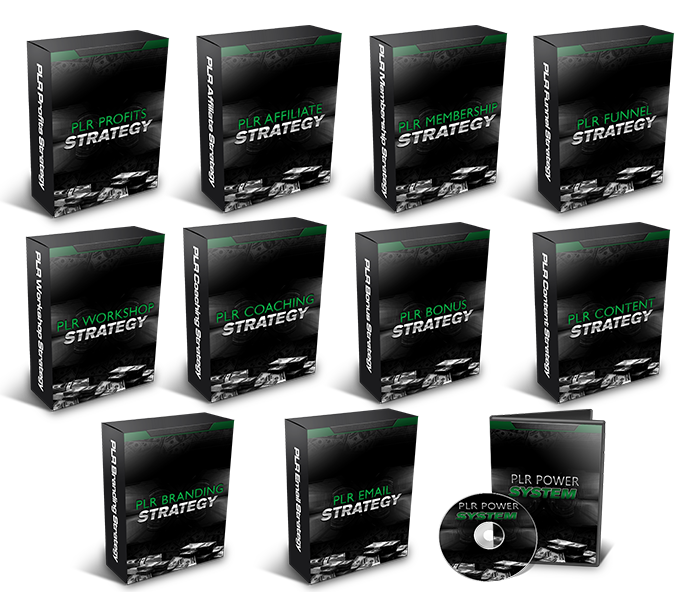 This is a complete 11-module package that even comes with full PLR rights for you to edit, rebrand and sell as your own product! But frankly, what I think is more important for you is to USE it and learn how to make more profits when you learn how to rewrite PLR or any other content that you learn to produce right here… 🙂