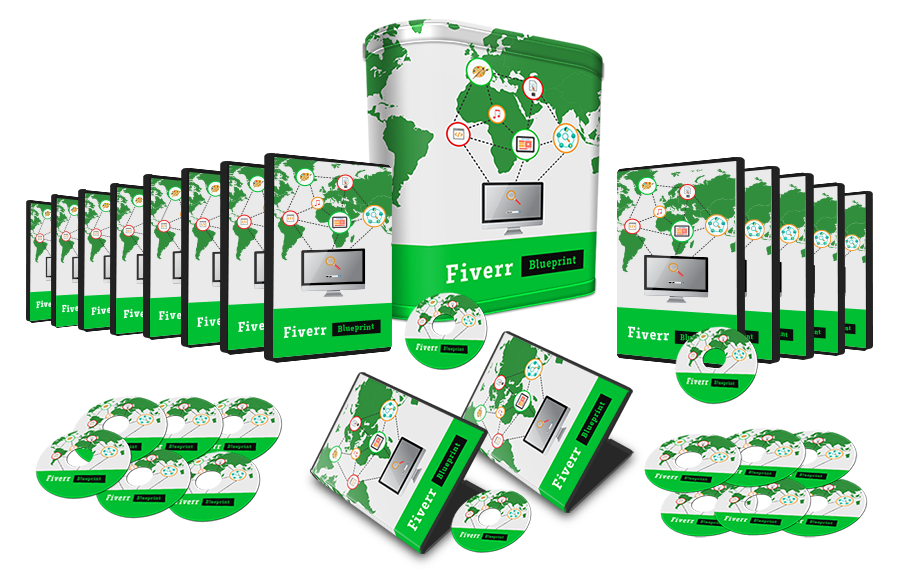 In case you haven't heard about Fiverr, it is one of the largest online marketplaces that connects many entrepreneurs and their potential customers. So how does one make money on Fiverr? Read on to find out….

Buyers and Sellers
There are two types of people on Fiverr: customers and contractors/sellers who both see Fiverr as an open platform for buying and selling services at very cost effective yet profitable rates. The customers or buyers get help, services and work support at a very cheap and low rate. Meantime, the contractors/sellers get to sell their talent and services to a wide range of customers and get paid. The sellers sell their service or get the client's work done at a cost effective, piecemeal rate and this is how the sellers make money with Fiverr. The seller needs to know how to sell on Fiverr, and should know about the specific techniques and tips related to selling on Fiverr.
Getting Started on Fiverr
If you are a seller and want to sell your service or any product on Fiverr, or if you are a beginner wanting to know how to get started selling on Fiverr, then all you need to do is to register on Fiverr, create an account, login and get started. Once you log in to Fiverr, you need to select A category which best suits your service or gig. After selecting a category, click on the "Create a gig" button. Now a form will appear where Fiverr will instruct you step-by-step on how to create a gig. Once your gig is created on Fiverr, your services are live for sale, and are visible to all the clients/customers where anyone can approach you and order your services. Once a buyer confirms the order, the seller should deliver the gig in the committed time frame to produce a satisfied customer, who can then give you a positive rating or review. Overall, the processes of registration, creating a gig and selling are quite straightforward and quick procedures on Fiverr.
One thing that you should be very careful on Fiverr is losing customers. You should offer more than just one gig on Fiverr, and here's why: If a client clicks on your gig but finds it inappropriate for his work; then rather than losing that client, you can show them other gigs as promotion and there's a chance that the client may like the other gigs of yours. When a client clicks a gig and checks the description of the gig, then fiverr shows the client all of the other gigs available by the same seller on the side of the page. So a seller/contractor should really have more than one gig available on Fiverr to make the most money.

Making Money on Fiverr
For the sellers on Fiverr, you could consider offering bonus offers with your gig(s) to attract more sales and clients. The bonus offer should be of relevant use to your clients. For example, a seller who is doing a gig on some business counseling could offer an eBook bonus offer for his first twenty clients. Another example is a seller who offers a five photo editing gig, where they can give one free photoshopped image as a bonus offer for the first few clients.
If you are selling on Fiverr and you truly want to excel as a seller who tops the chats, then basically you need to give value to your customers. Once they order your gig, you deliver their gig, and this is how the relationship between seller and client begins. From time to time, as a seller, you should ask for your customers' feedback. Their feedback is a huge key to success as they can equally admire or criticize your work. In case of criticism, use it positively to improve your work and quality. Another great advantage of a positive feedback about your gig is that other clients and buyers can also view it, and inevitably this will raise your gig's overall rating.
If you're keen on learning and making more money on Fiverr, do check out the complete Fiverr Blueprint here: